DESKTOP SCANNERS
Distinctive 3D scanning technology enabling the production of a wide range of dental indications.
find a reseller
Based on an integrated scan & design workflow with DWOS CAD/CAM software, these distinct scanning systems are designed to meet varied and individual needs.

Featuring high-scanning accuracy, ergonomic, and functional advances for significant improvements in productivity and efficiency.
7Series Model & Impression Scanner
Delivering unprecedented performance and productivity.
Featuring remarkable scanning versatility, speed and accuracy, plus a wide range of prosthetic design applications.
High-precision scanning of both models and impressions.
An on-board computer with 64-bit processor.
High productivity through automatic scan and design wizards.
Automatic multi-die mode for up to 30 elements scanned and designed in 13 minutes, unattended.
Easy clinic-to-lab or lab-to-outsourcing communication with DWOS Connect.
SAM® SE articulator optional.
Certified by Straumann® (CARES® plug-in), 3M ESPE (Lava™ Milling Centers) and Dentsply Implants (ATLANTIS™).
Add additional DWOS CAD/CAM applications as needed.
Select the SYNERGY or PRODUCTIVITY package.
DWOS modules
7Series SYNERGY
package
7Series PRODUCTIVITY package
Crowns & Bridges
Implant Prosthetics
Partial Frameworks
Full Dentures
*
Model Builder
Bite Splints
*
Orthodontic Archiving
*
Rapid Prototyping
Guided Surgery (in coDiagnostiX software)
*
*
*Optional modules that may be added as lab requirements evolve.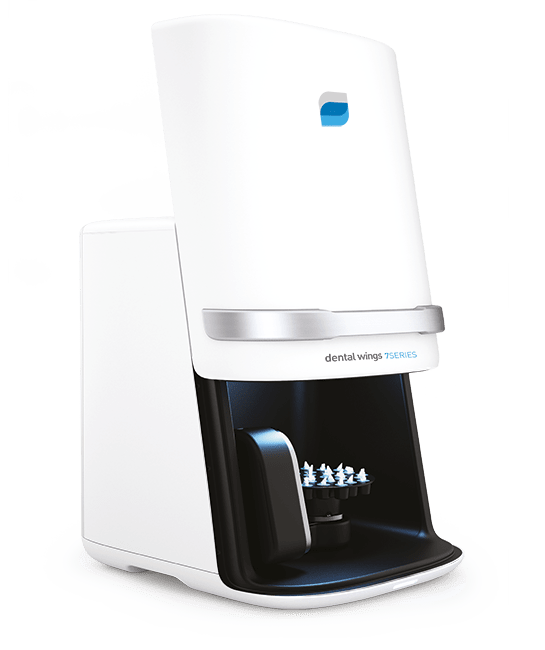 We've been using the 7Series Model & Impression scanner on a daily basis for several years. We can declare that this incredible machine changed our life. It includes three scanning devices in one and serves us as a door opener to every modern dental office in our region. Our lab is now able to design and produce a wide variety of prosthetic products of excellent quality. We can produce everything from a single coping to a complex implant solution.
7Series scan time now up to 25% faster!
New algorithms are being employed for meshing the scan clouds, which allow massive parallel data processing on a graphics card (GPU) instead of the main processor.
Available with software update DWOS 9
This new computation technology is available with DWOS 9, however, it requires specific hardware configurations using an NVIDIA graphics card with CUDA support. With an already-embedded new graphics card, the 7Series supports this new technology out-of-the-box.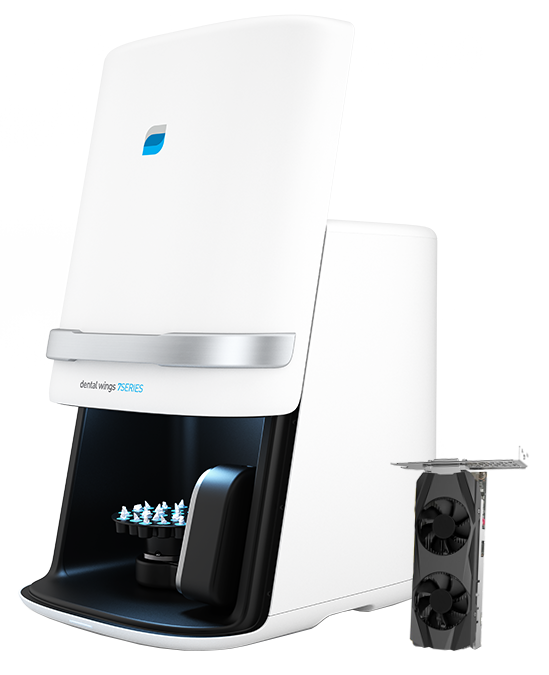 Integrating the 3Series and 7Series desktop scanners into your lab workflow
1.
RECEIVE an impression scan or 3D model from the clinician along with the treatment plan.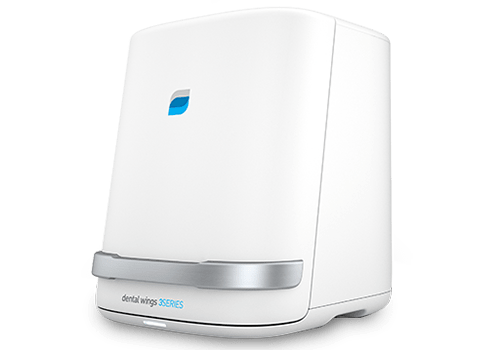 2.
SCAN the impression or model made from the impression with a 3Series or 7Series scanner, powered by DWOS CAD/CAM.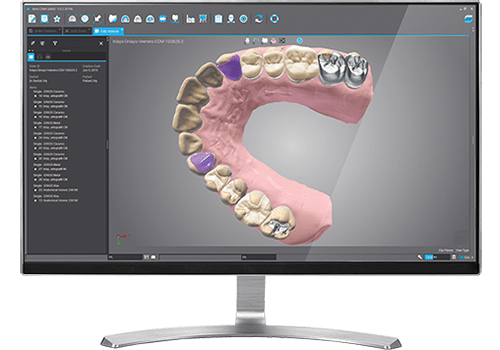 3.
DESIGN the restoration in DWOS per the treatment plan specifications.