coDiagnostiX IMPLANT PLANNING SOFTWARE
Increase the efficiency and productivity of your lab.
find a reseller
The open and full-feature digital solution for dental implant planning and design of customized and highly-precise surgical guides.
Implant therapy that delivers top quality and outstanding aesthetic results has become an integral part of clinical dentistry. Access to more treatment options with a clear communication to patients is essential for their acceptance of the proposed treatment plan.
Increase the efficiency and productivity of your dental lab with the market-proven and established solution.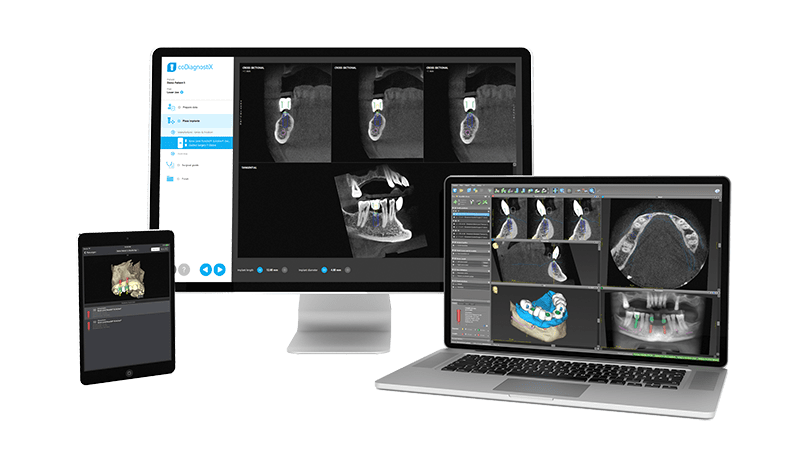 A powerful and easy to use digital solution
Enjoy quick turnaround times.
Experience the creation of new revenue streams.
Benefit from strengthened collaborations with your dentists.
Improve the fit of implant-borne restorations.

A full-feature digital solution
Powerful planning and design tools to meet most diverse needs.
Integration of surgical and prosthetic workflows.
Special workflows that support advanced treatment cases.
Integrated communication platform to support lab service provision.
Create customizable and highly-precise surgical guides
The guide designer offers the most flexible design tools to create surgical guides that are exactly tailored to the patient's anatomic needs.
Time-saving guide design wizard.
Surgical guides with tooth, gingiva, bone or pin support, plus combined variants..
Palatal support and/or lateral fixation to facilitate edentulous cases.
Dual-scan workflow supported.
Open STL output format enables automated, high-capacity 3D printing of surgical guides.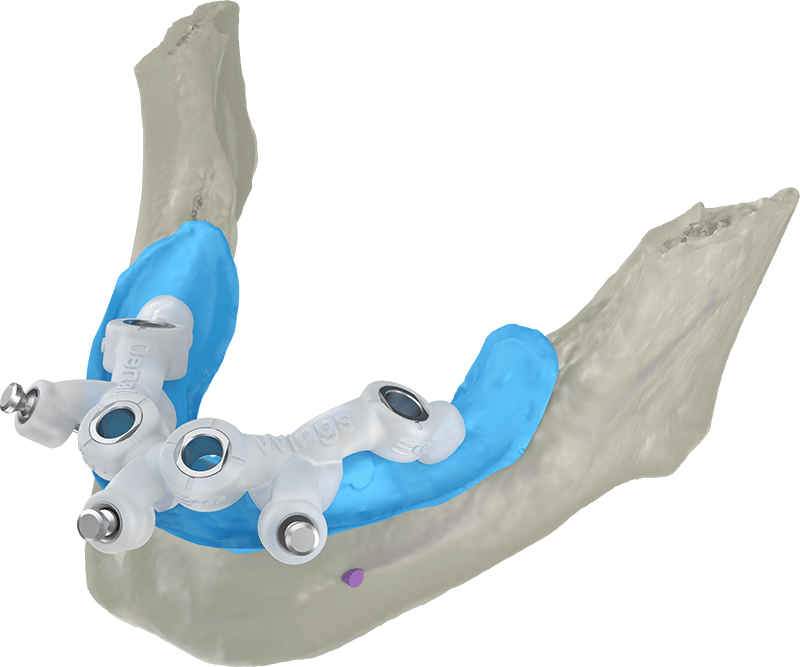 Benefit from an open and a completely digital workflow
coDiagnostiX features an open architecture with interfaces that ensure compatibility with all open CB(CT), intraoral, model, and impression scanners, plus open CAD/CAM solutions.
Access a comprehensive and regularly updated library with:
Implant, sleeve, and abutment systems from multiple manufacturers.
The option to create custom elements to meet individual needs.
Data export in open STL format that allows for local guide production with cost-efficient and high-volume production technologies.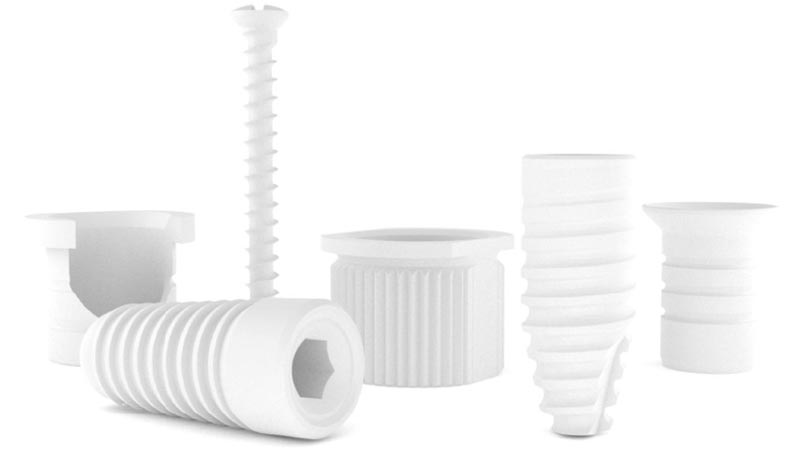 coDiagnostiX provides a huge opportunity to improve the clinical outcomes in my clinic. It allows me to maximize performances, studying exactly where and what type of implant prosthesis and tissue regeneration is needed.
Open new revenue streams by connecting to a compatible CAD/CAM solution
Leverage digital case data and access to implant cases.
Design and produce temporary restorations or a customized gingiva former for provision at the time of implant surgery.
Provide related prosthetic services.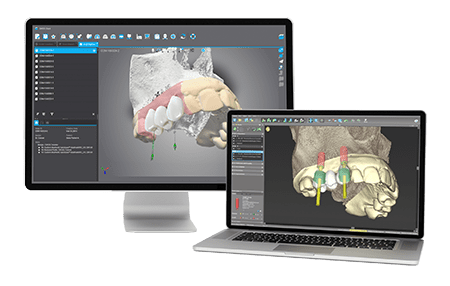 coDiagnostiX EASY
Simplified interface and full workflow, from dataset alignment to the export of surgical guides.
coDiagnostiX EASY – Now available
coDiagnostiX offers a dedicated EASY mode that is ideal for collaborating clinicians to reduce their training efforts.
Includes:
A step-by-step user guidance.
A clear and intuitive user interface.
Licenses & features
Choose among available licenses that best meet your requirements. Licenses with a limited scope of functions can be upgraded at any time.
Software demo version
With the demo version, you can import and edit up to 3 individual cases using your own DICOM data. With the exception of data export, there are no feature limitations.
Network with your dental partners through seamless communication technologies.
DWOS Connect
Connecting dental professionals around the globe.
With a few clicks, scans produced with Dental Wings scanners can be sent through DWOS Connect and easily imported in coDiagnostiX.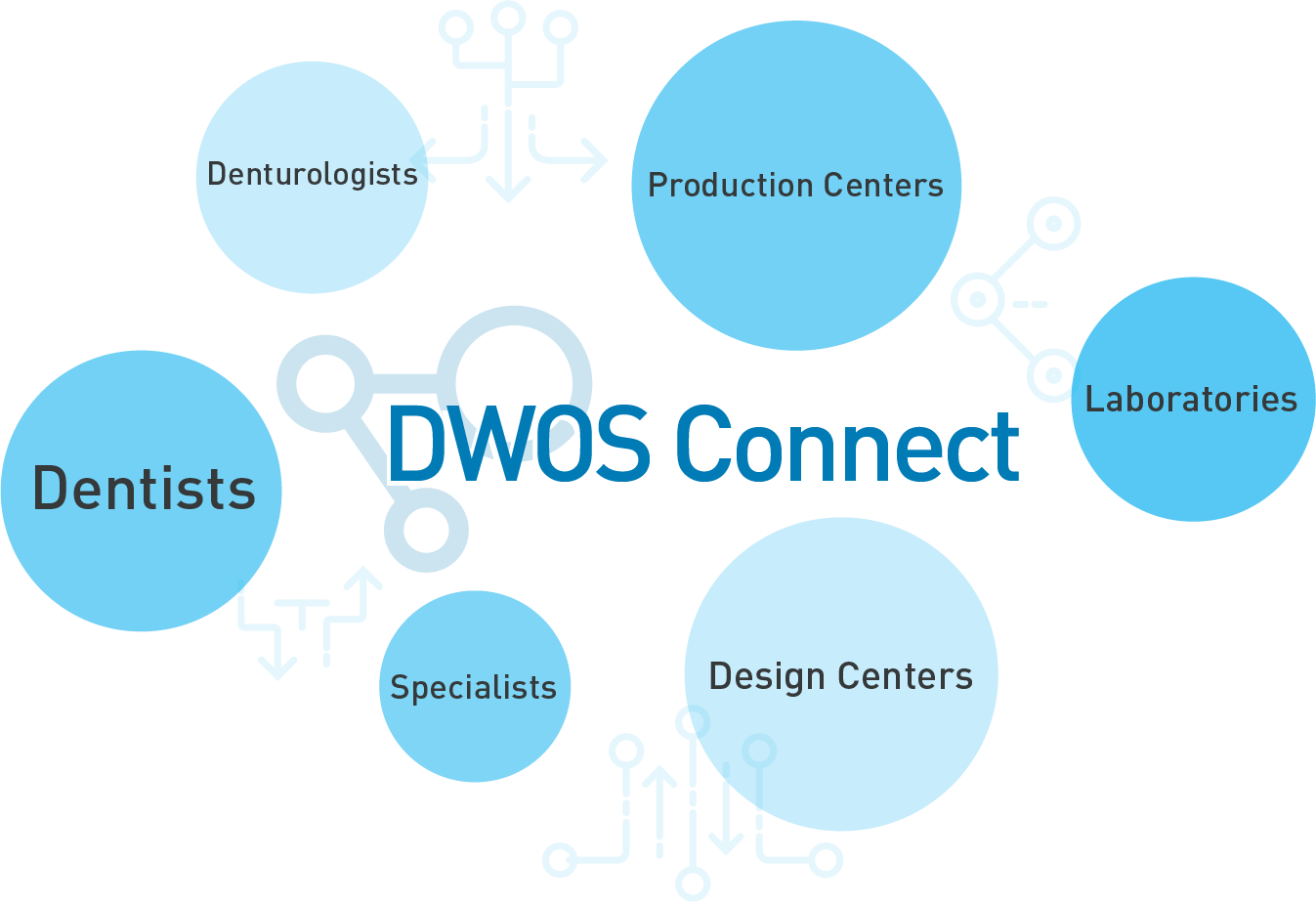 caseXchange
Communications platform for coDiagnostiX users.
Exchange case data with dentists for the production of surgical guides or the provision of related services.
DWOS Synergy
Maximize treatment outcomes through collaborative planning.
Integrate surgical and prosthetic workflows through real-time case data sharing between coDiagnostiX and DWOS to speed up work.
For collaboration with other third-party CAD systems, a separate open interface is also provided.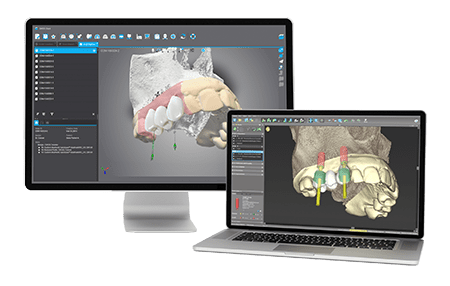 Collaboration
Real-time connectivity between lab technicians and implant-placing dentists enables better prosthetically-driven implant planning and immediate provisional design.
Predictability
With relevant clinical information simultaneously visible in both coDiagnostiX and DWOS, implant placement decisions result in predictable surgical and prosthetic outcomes.
coDiagnostiX allows me to plan a case and implants that will go exactly where they are planned to go. That has tremendous benefits for a patient. Accuracy, reproducibility, repeatability – all of those things result in placing the implant exactly where planned.